Developing a Pacific marten habitat connectivity model for Lassen National Forest (CA)
Principal Investigator: Katie Moriarty, Ph.D., NCASI Senior Research Scientist Western Forest Wildlife Ecologist
Collaborators: Conservation Biology Institute, USDA Forest Service/Pacific Northwest Research Station
Supported by: National Fish and Wildlife Foundation. Award 0809.18.061055 for $254,731.
Project Summary: The objective of this project is to develop a Pacific marten habitat connectivity model within the Storrie Fire boundary for Lassen National Forest in California. The Storrie Fire burned 27,000 acres on the Lassen National Forest, including marten habitat and potentially a key corridor for marten population connectivity in the northern Sierra Nevada and southern Cascades. This project will develop a data-tested, flexible model, using novel techniques and remote cameras, to produce maps that Lassen National Forest can use for future marten habitat restoration and management.
Project Reports:
Project Status Report May 2021
*This report presents preliminary results and does not represent final conclusions.
Project Poster – Click to download the pdf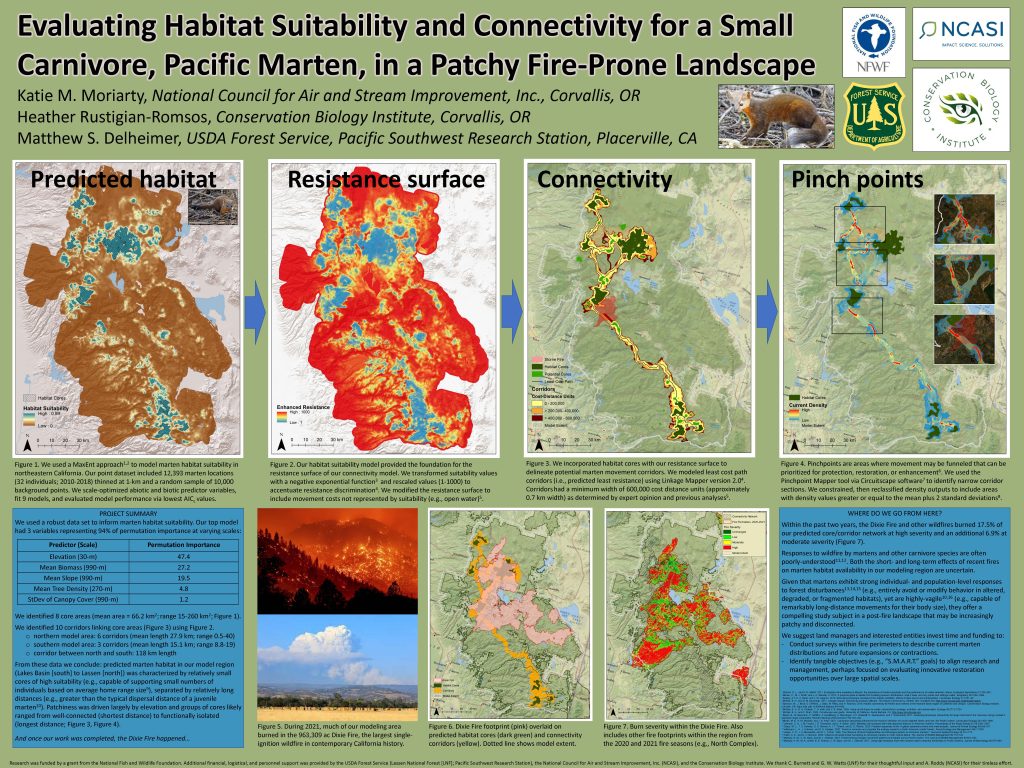 Contact Katie Moriarty at kmoriarty@ncasi.org